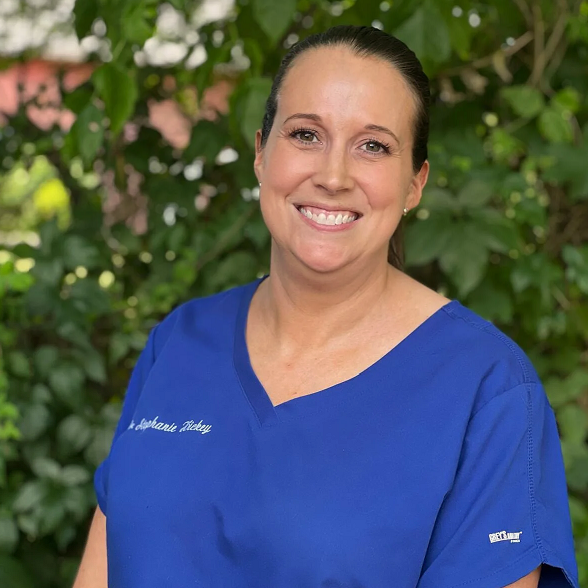 Dr. Stephanie Hickey Veterinarian / Medical Director
Dr. Hickey joined the Admiral family as a full-time veterinarian in 2008. Dr. Hickey was born in Knoxville, then moved to Chillicothe, OH only to return to Knoxville to finish high school. When Dr. Hickey was 10 years old she told her Mom she was going to be a vet and stuck with it through hard work until the day she graduated vet school. She received her bachelor's degree at The University of Tennessee in biochemistry. She then continued her studies at U.T.'s School of Veterinary Medicine where she graduated in 2008. Dr. Hickey worked as an associate vet at Admiral until she purchased the hospital in 2014. Dr. Hickey has loved animals large and small her entire life. She says one of her dreams came true the day she and her husband Charlie purchased Admiral Vet. Her goal is to provide the best care possible from the smallest mouse to the largest Great Dane we see. Dr. Hickey is a strong advocate for animals being served by rescue groups. Helping provide care to animals that have been neglected and in need of a lot of love and attention is what drives Dr. Hickey. She is also the President of The Knox County Animal Cruelty Alliance.
"Animals are my passion. I love the bond I'm able to form with my clients and their pets. Seeing generations of people and their pets from the same family is wonderful. I look forward to many more years of serving my community."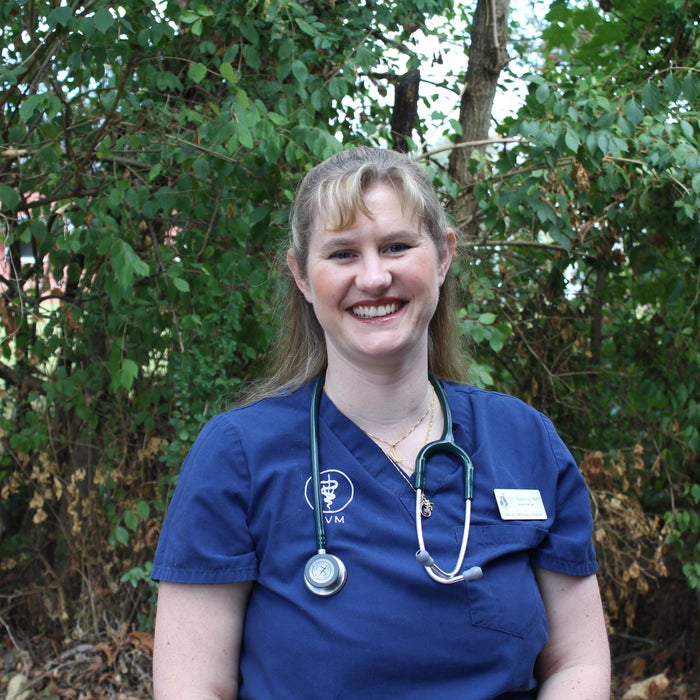 Dr. Katerina Neff Veterinarian
Dr. Neff joined the Admiral Vet team in 2019. She grew up in the foothills of California. Dr. Neff received a degree in Avian Science from UC Davis. She then went on to receive her D.V.M. from Purdue University in 2013. Dr. Neff made East Tennessee her home when her husband accepted a job at Oak Ridge National Labs.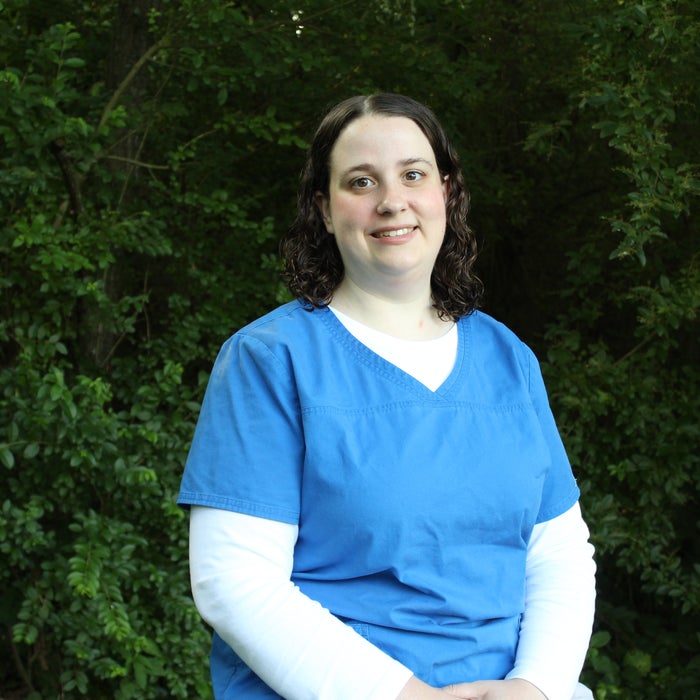 Dr. Sarah Nedeau Veterinarian
Dr. Nedeau joined the Admiral Vet family in 2012. She was born in Knoxville. She graduated from The University of Tennessee with a bachelor's degree in biochemistry and a master's degree in public health. She then attended The University of Tennessee School of Veterinary Medicine where she graduated in 2012. Dr. Nedeau loves all of the animals we see here at the hospital. She does, however, have a special place in her heart for cats. Dr. Nedeau wants to make sure our cat population is well taken care of, and not treated like small dogs. She is a strong voice for the feline population to get the species specific treatment they should, along with all small mammals. Dr. Nedeau makes herself available to her patients anytime they're in need.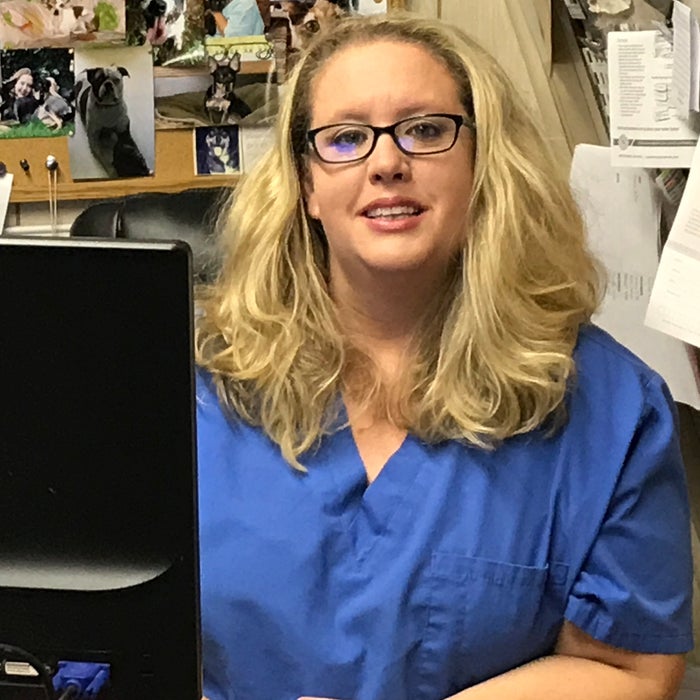 Jennifer Johnson Hospital Administrator
Jennifer joined the Admiral Vet family in 1999. Jennifer is from Alabama where, from a very young age, her family catered to her love of animals. She started her career in human medicine, then decided to follow her dream and work with animals. Jennifer wears many hats at the hospital, from assisting the doctors in surgery, to greeting our patients as they come in, to managing our accounts, and you may even find her on a ladder fixing something around the hospital! Whatever the hospital and it's patients need, she's there ready to help.

"I love my job, because I know I can make a difference in the lives of animals and their humans. I'm blessed to get to work with animals and a wonderful group of people. Each day brings a new adventure!"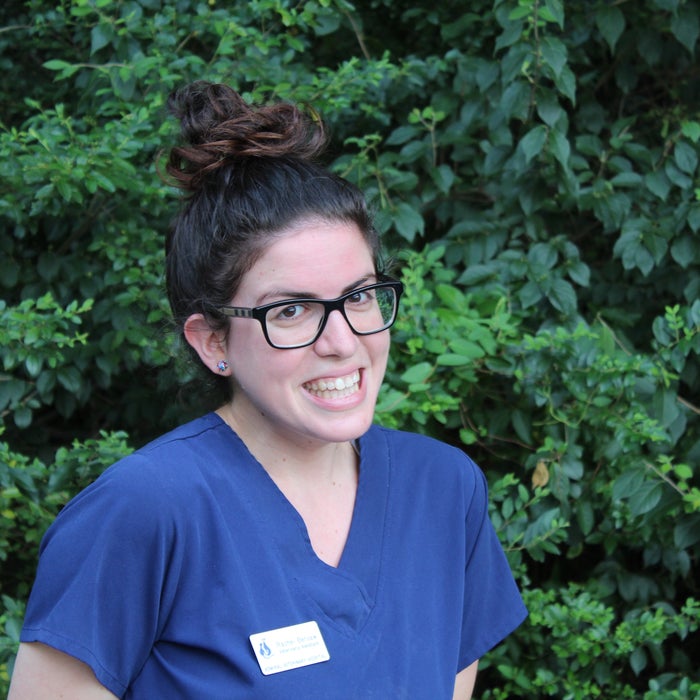 Rachel B. Office Manager
Rachel joined the Admiral Vet family in 2017. She is from Fort Lauderdale, Florida. Rachel and her husband came to East Tennessee on vacation and fell in love with the area. Rachel attended the University of Central Florida, where she received her degree in psychology. After she graduated, Rachel knew she would be able to help both humans and animals by working in veterinary medicine.
"I love being a voice for animals and helping people at the same time."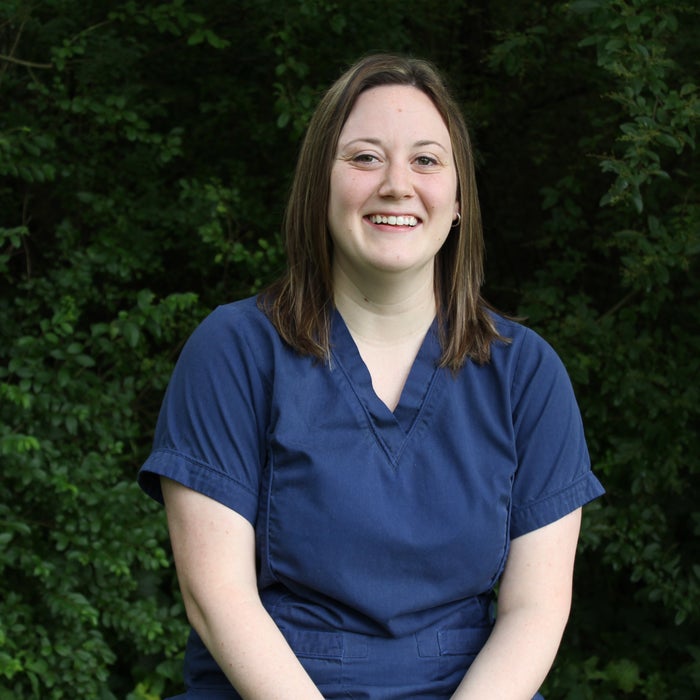 Kayla S. Treatment Team Manager
Kayla joined the Admiral Vet family in 2012. Kayla was born and raised in East Tennessee and started her animal career working at the Knoxville Zoo with the rhinos and otters. She decided to make the switch to veterinary medicine, because as the domestic animal population grows she feels there is an increased need for passionate animal caregivers, . "I've always wanted to work with animals. I feel that animals need to be heard, working at Admiral allows me to be their advocate/ their voice."